TIR opens new faster route from Russia to UAE
A new intermodal TIR route from Russia to the United Arab Emirates (UAE) is set to boost trade, with at least a 50% reduction in transport times and 15% reduction in costs, compared to the traditional routes.
The new route covers a significant portion of the International North-South Transport Corridor (INSTC), which stretches from Russia to India, and goes via Azerbaijan and the Iranian port of Bandar Abbas.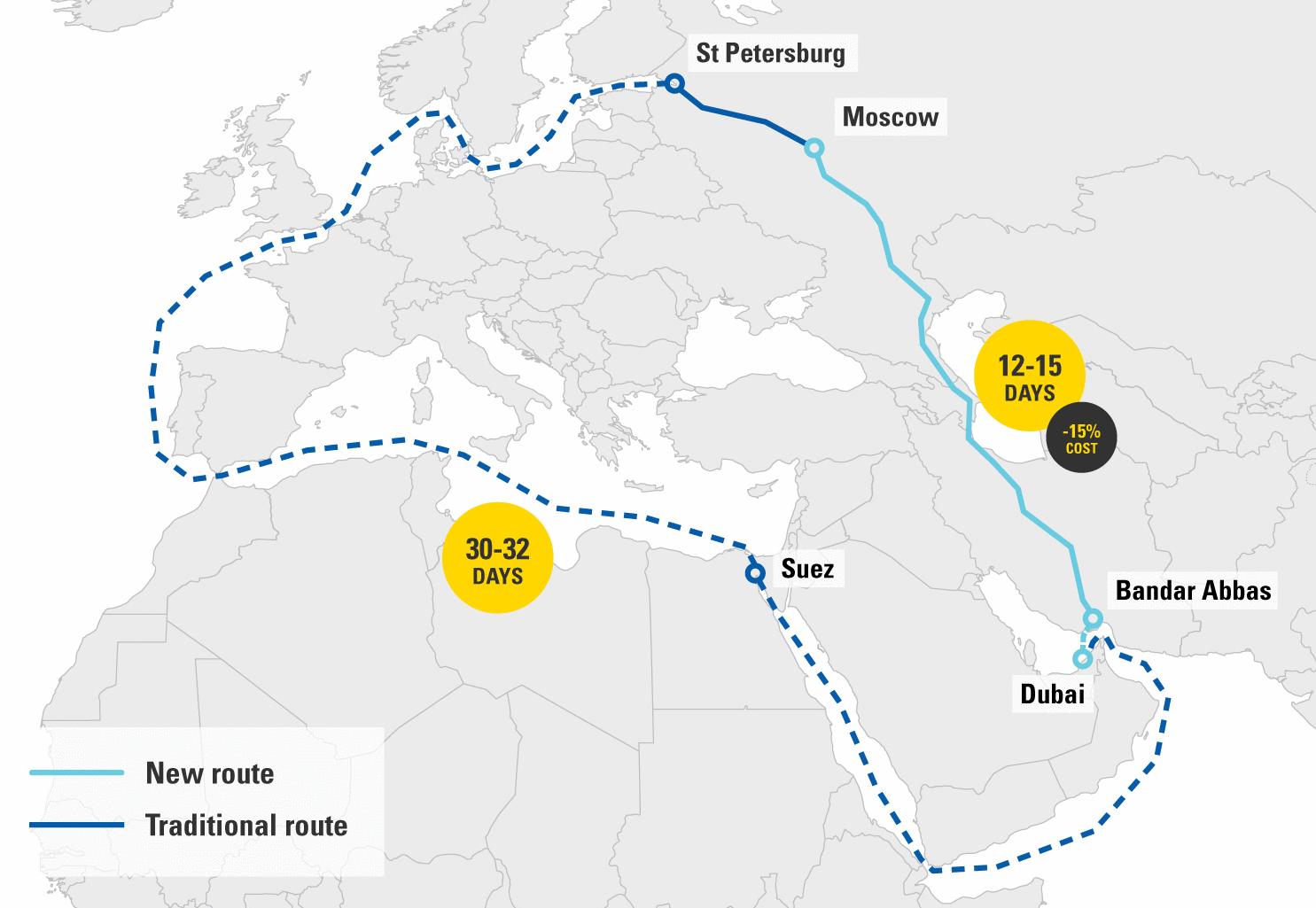 Pakistani freight forwarder Crown 3PL Services now regularly transports goods under TIR using this route and is benefiting from time reductions of up to 20 days. "Door-to-door, this route offers the best value regarding time and costs," said Crown Logistics CEO Fazal Hussain Yousofzai, who plans to use this route to transport goods to Pakistan.
The TIR system has been integral to the activation of this corridor, as it facilitates border crossing and transit procedures. With transport digitalisation growing in the region, operators will be able to benefit from even greater time savings as they move to paperless border crossing and customs procedures.